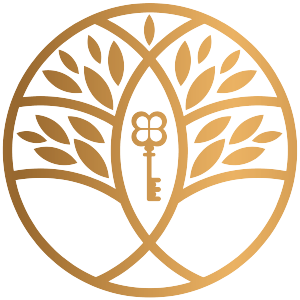 BACKGROUND
Domaine de Vieux-Mareuil was created in 1999 by its owner, Laëtitia Morlat. After traveling the world, she is now back in her native Perigord and has decided to contribute to local life and development by opening four residences that illustrate the region's identity.
Two properties are at the origin of the Domaine de Vieux-Mareuil project: the Commandery of Fronsac, where Laetitia Morlat was born and grew up, and La Roussie, where her parents used to live. The Château de Chanet, the hidden gem where she got married, was acquired later and completely renovated. Finally, Bagatelle, Laetitia's secret dream, completes this heritage and has become its centrepiece. Come and be part of the history of the Domaine by staying at one of these emblematic estates in the heart of the Périgord Vert.
Laetitia Morlat is the soul of the Domaine de Vieux-Mareuil – the cradle of her ancestors where she spent her childhood and dear to her heart. She knows every corner of the neighbourhood. Her unconditional love of the place has been one of the drivers in her quest to accompany you in your discovery of the Périgord Vert.
Laetitia cares especially about the well-being of her guests. She has given each room of the estate and every corner of the gardens a serene, unique personal touch that allows body and soul to find rest.
Today, she invites you to enjoy the full atmosphere of the estate impeccably designed to make your stay unforgettable.
"The fire you want to ignite in others must first burn within you"
Saint Augustin
This is a family story. Cédric is Laetitia's cousin; they grew up together here and they share the same passion for this region. The Périgord vert is a treasure trove of stories: he will be your guide through this unforgettable stay, so close to the luxuriant nature, the local heritage, the gastronomy, and the many historic and natural sites to visit.
Do not hesitate to contact him to make sure that your stay matches your every wish.
Maud is your interlocutor in the management of your reservation. She will provide you with all the necessary details on our estates.
Force of proposals, it organizes for you, à la carte, the stay which best corresponds to your expectations.
The flowers and gardens of the estates do not hold any secrets for Valérie. She will gladly share her knowledge and expertise with you.
Relentlessly, Jean-Marc tends the parks and gardens of the various estates with the highest standards and passion. Every morning, he makes sure that the landscapes of each of the estates are impeccable for your greatest pleasure.
Hélène FUENTES
MASSAGE & WELL-BEING BEAUTICIAN
Hélène is our expert in well-being. With her expertise she will ensure that you receive the necessary care for absolute relaxation.