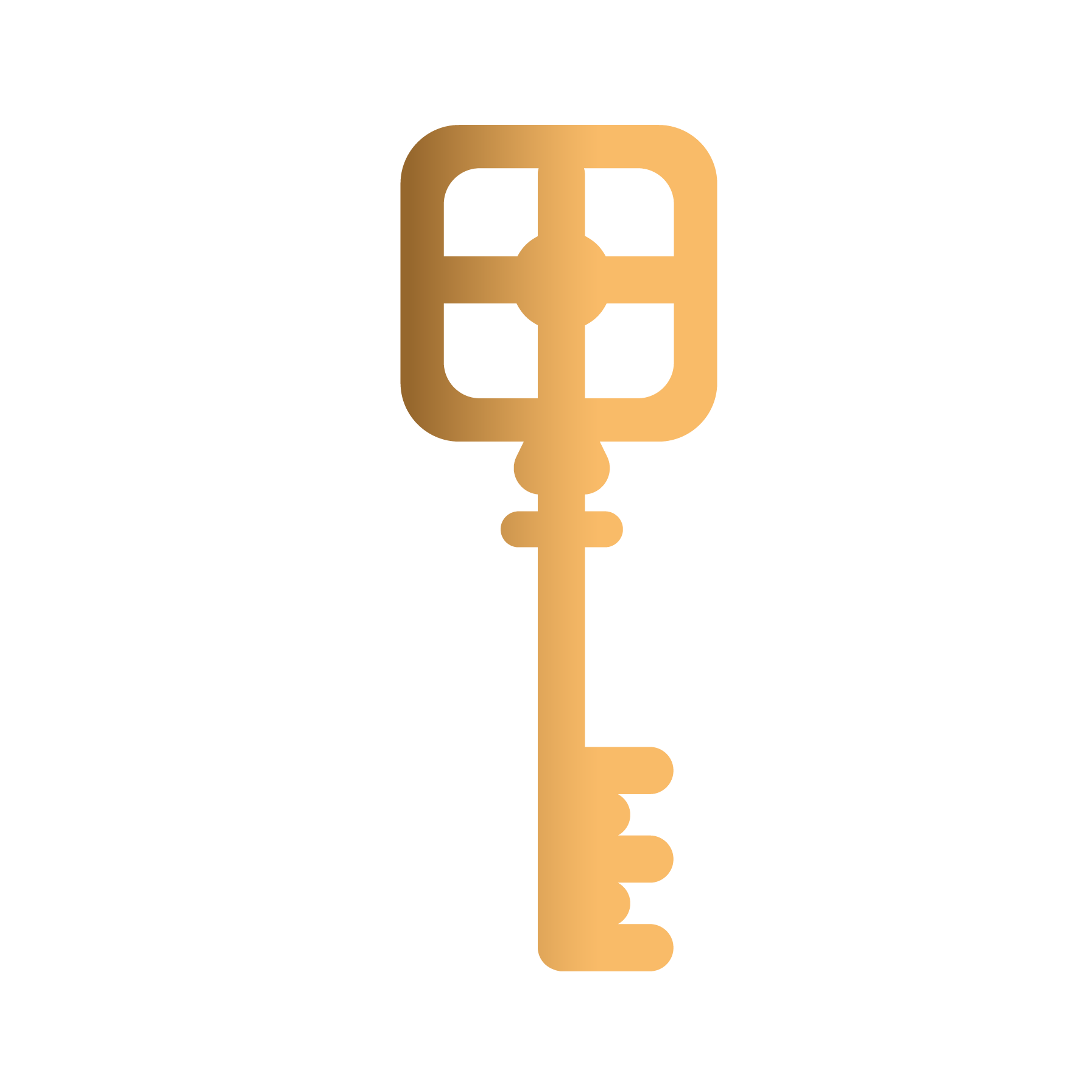 The medieval Château de Chanet was rebuilt during the Renaissance and again in the 18th century. The harmony of this estate is conducive to beautiful moments.
The chateau was restored with elegance and has two large reception rooms for weddings, seminars or family reunions.
With its dry moats, its large open terrace overlooking the valley and woods, as well as its a square tower crowned with battlements, the Château de Chanet is the perfect place for exceptional moments.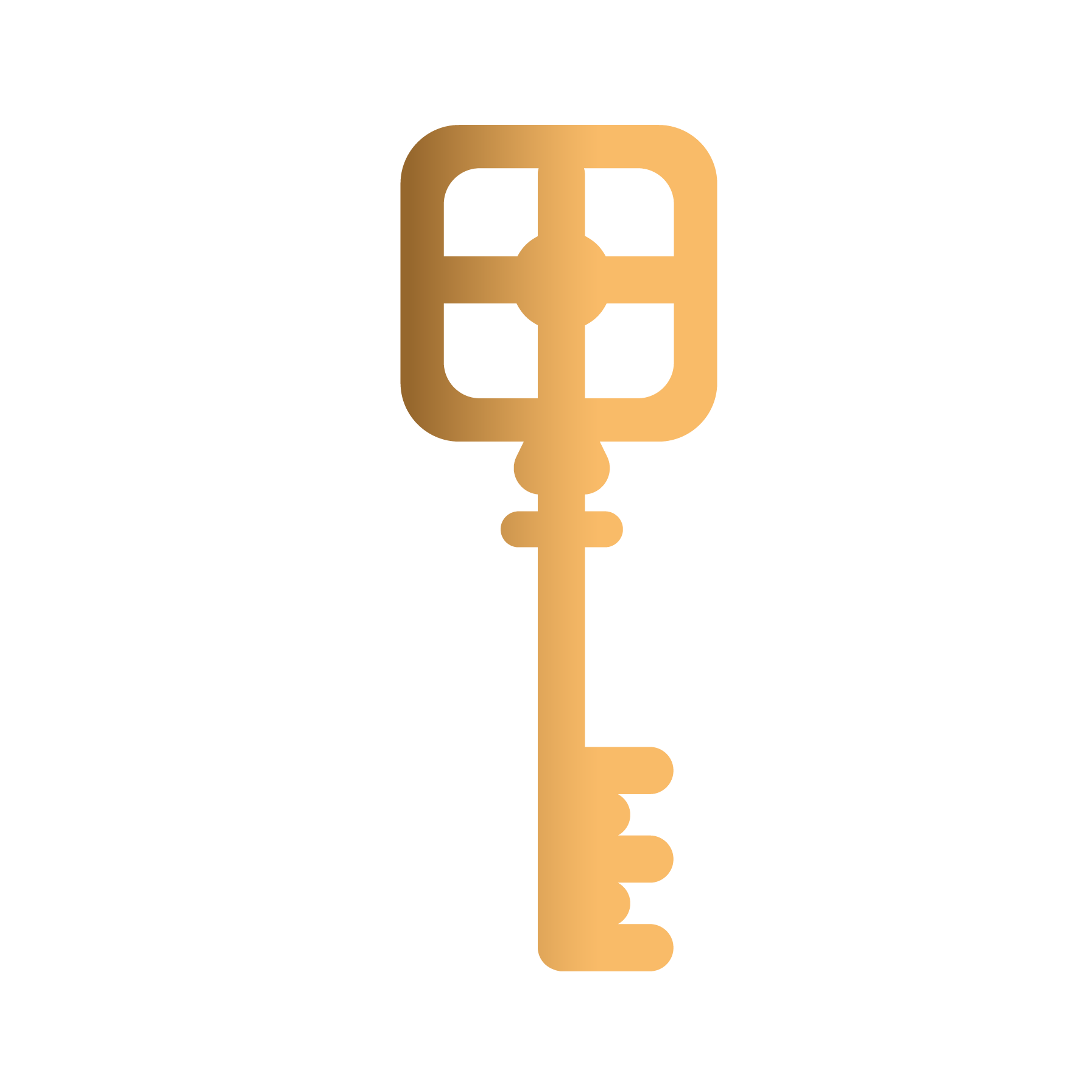 AVAILABLE
Massage service (upon request)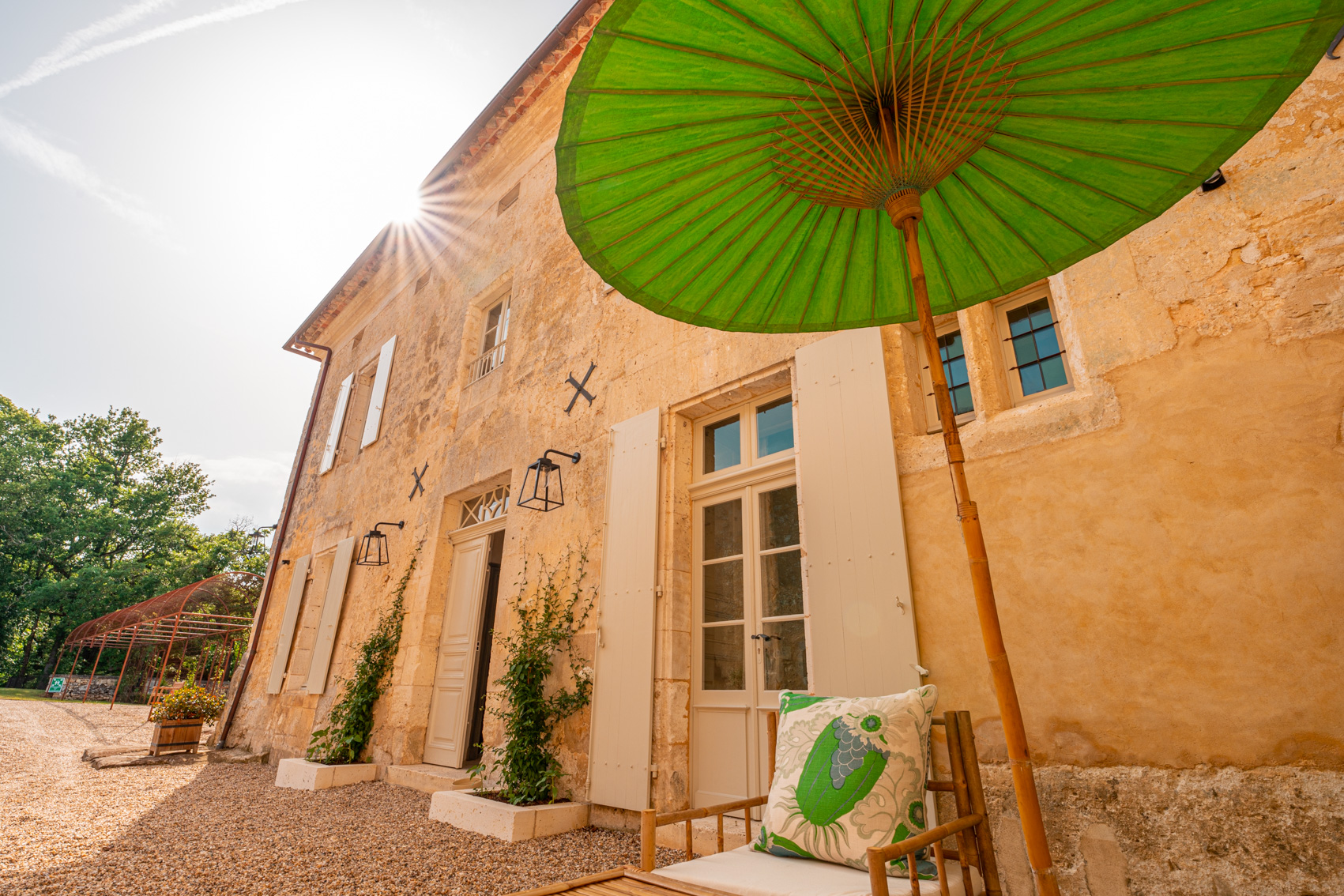 With its timeless interior, the main house of the Chateau can accommodate ten guests in a personal and warm atmosphere.
At the heart of the house, two charming pass-through living rooms offer a view of the interior courtyard and the valley. The spacious and fitted kitchen opens onto an elegant dining room. Upstairs, there are five large bedrooms with private bathrooms in light marble. One of the bedrooms, "the bridal suite", is nestled at the top of a historic tower.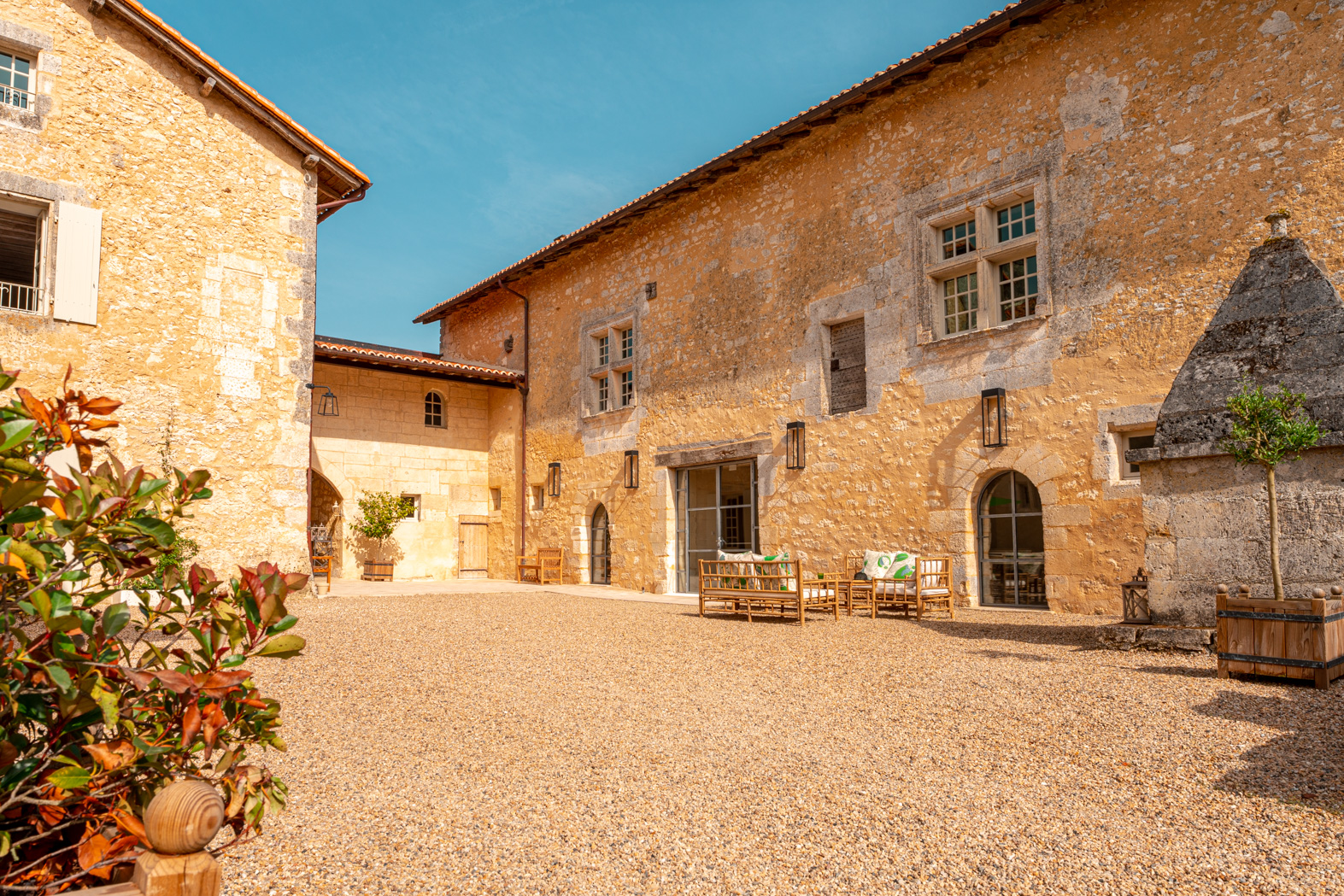 This building, which is suitable for receptions, has two large and bright pass-through living rooms (55m² and 65m²). They are accessible by a monumental staircase. This guest house provides all the necessary amenities to accommodate 120 guests – including guests with disabilities and reduced mobility.
This small guest house has two additional bedrooms that accommodates up to eight guests.
Reservation of this building is optional.
THE SQUARE TOWER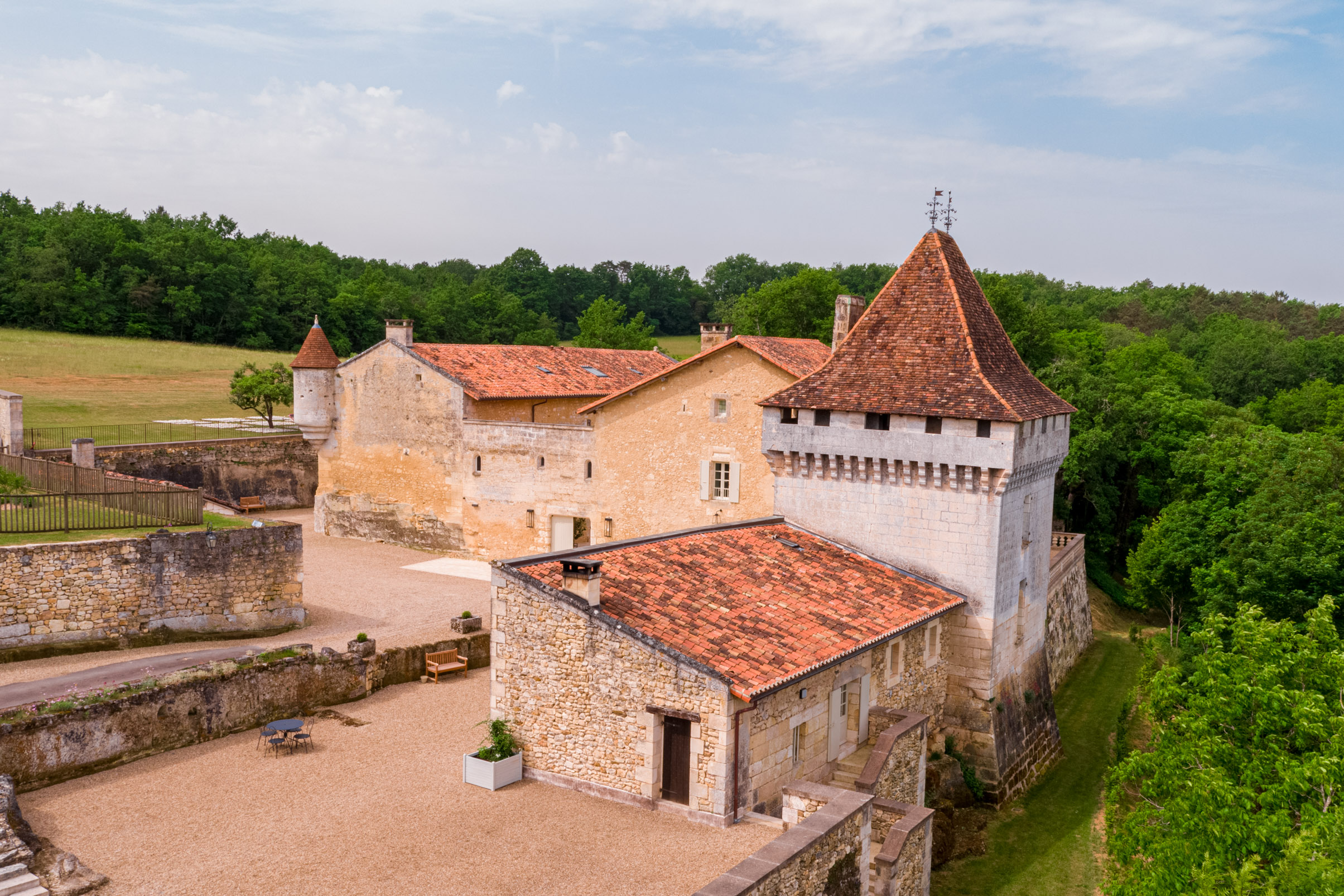 Two wonderful rooms with two private bathrooms, one with PMR standards, are available in the Square Tower to expand the hosting capacity of the Chateau of Chanet 
The booking of this building is optional.