SEMINARS IN THE DORDOGNE
AT DOMAINE DE VIEUX-MAREUIL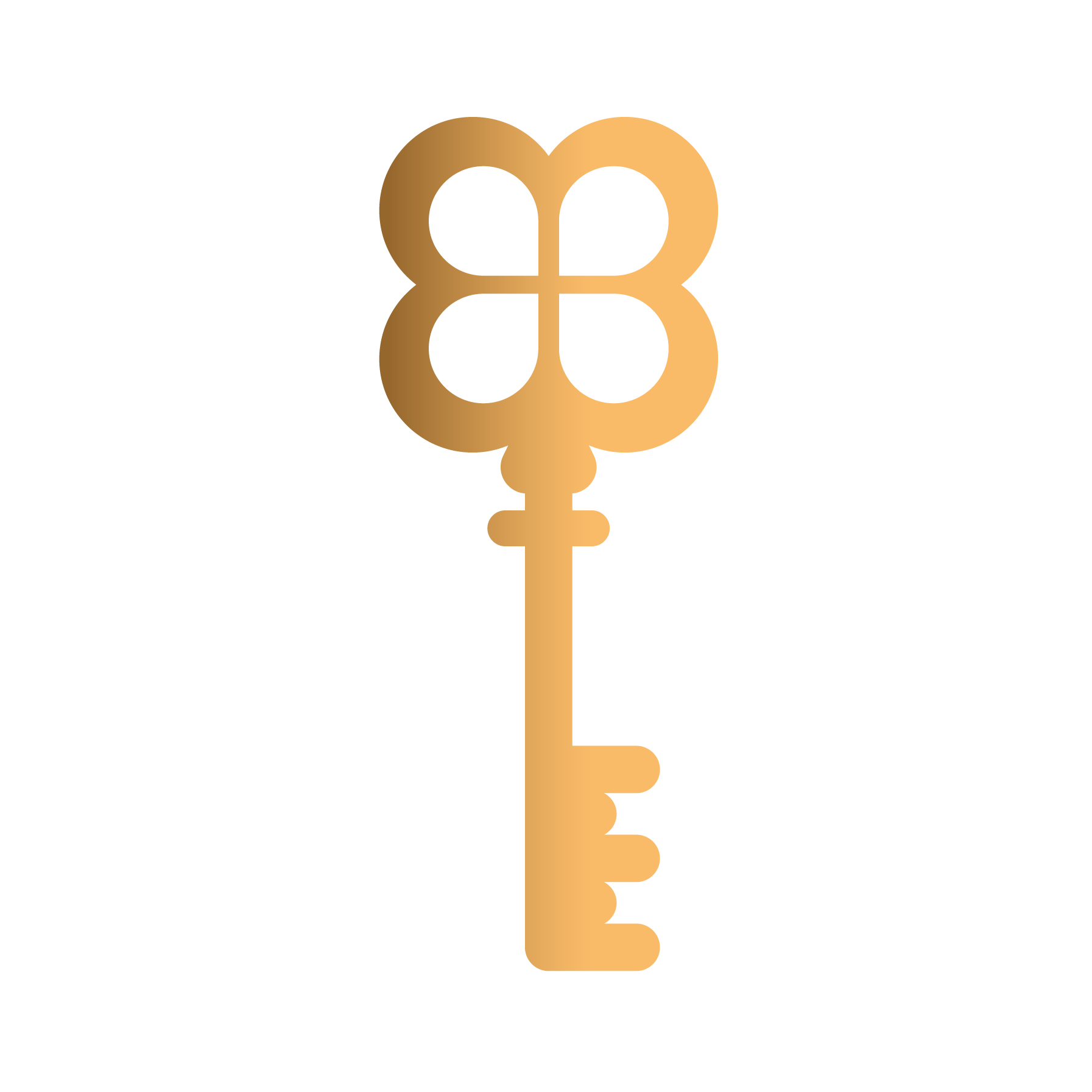 HOLDING SEMINARS
WELCOME TO THE PERIGORD VERT
The Dordogne is located two hours from Paris and one hour from Bordeaux and is the setting for bringing your teams together. The Domaine de Vieux-Mareuil is particularly conducive to the success of work meetings, back-to-school seminars, motivational or group cohesion seminars. Our four luxury estates and chateaus in the Perigord Vert provide both an authentic architectural heritage and the perfect setting for a productive stay.
BOND YOUR TEAM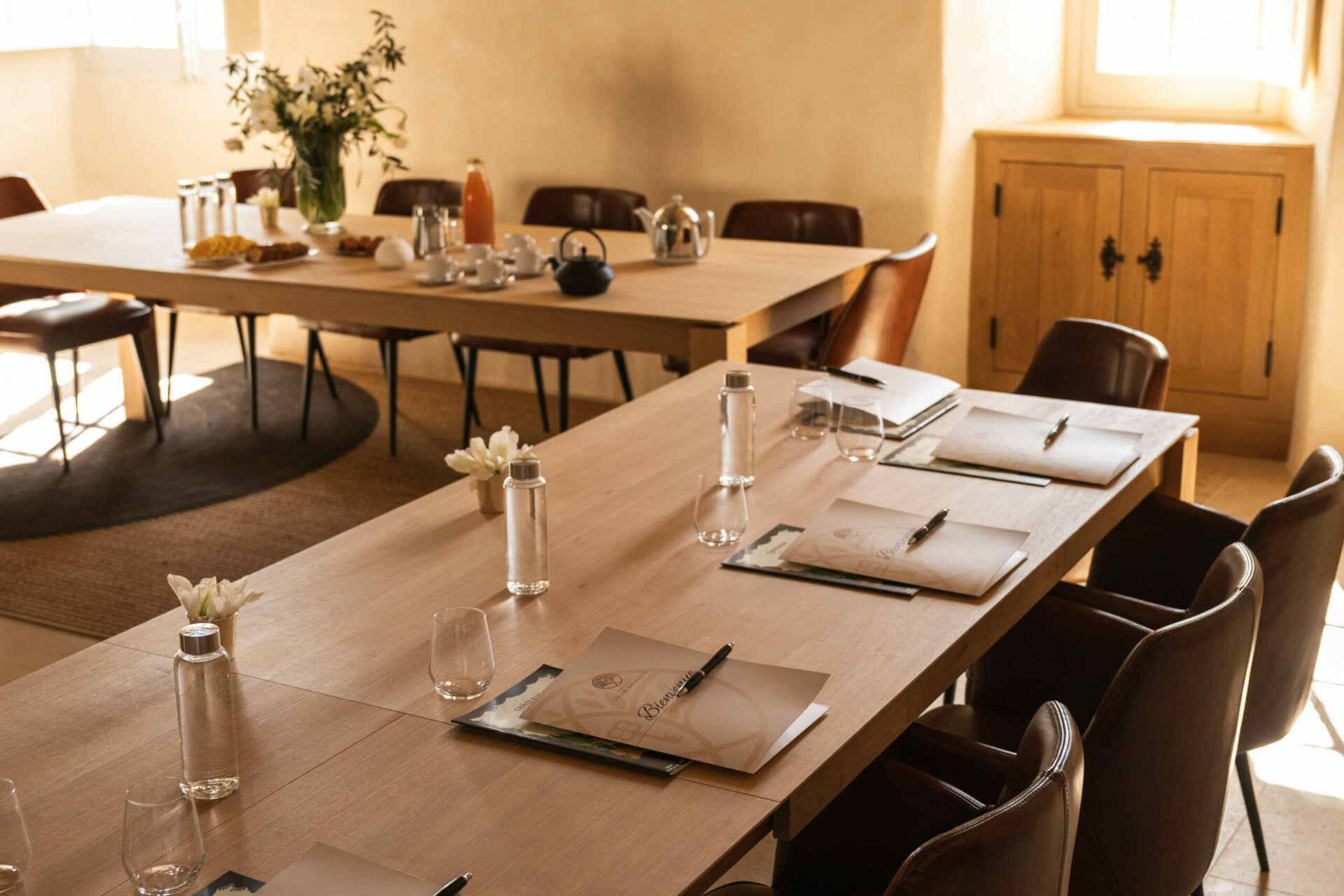 Be it for work meetings, setting new objectives, motivating and bonding your team, congratulating or rewarding your employees, Domaine de Vieux-Mareuil is the place to be! The four properties and chateaus that make it up offer tranquillity and absolute comfort in a timeless and luxurious decor. Large meeting rooms with spacious tables are perfectly suited for work or reflection. Informal moments or team-building sessions can take place on site or at surrounding tourist sites that make the charm of the Dordogne.
LUXURY ESTATES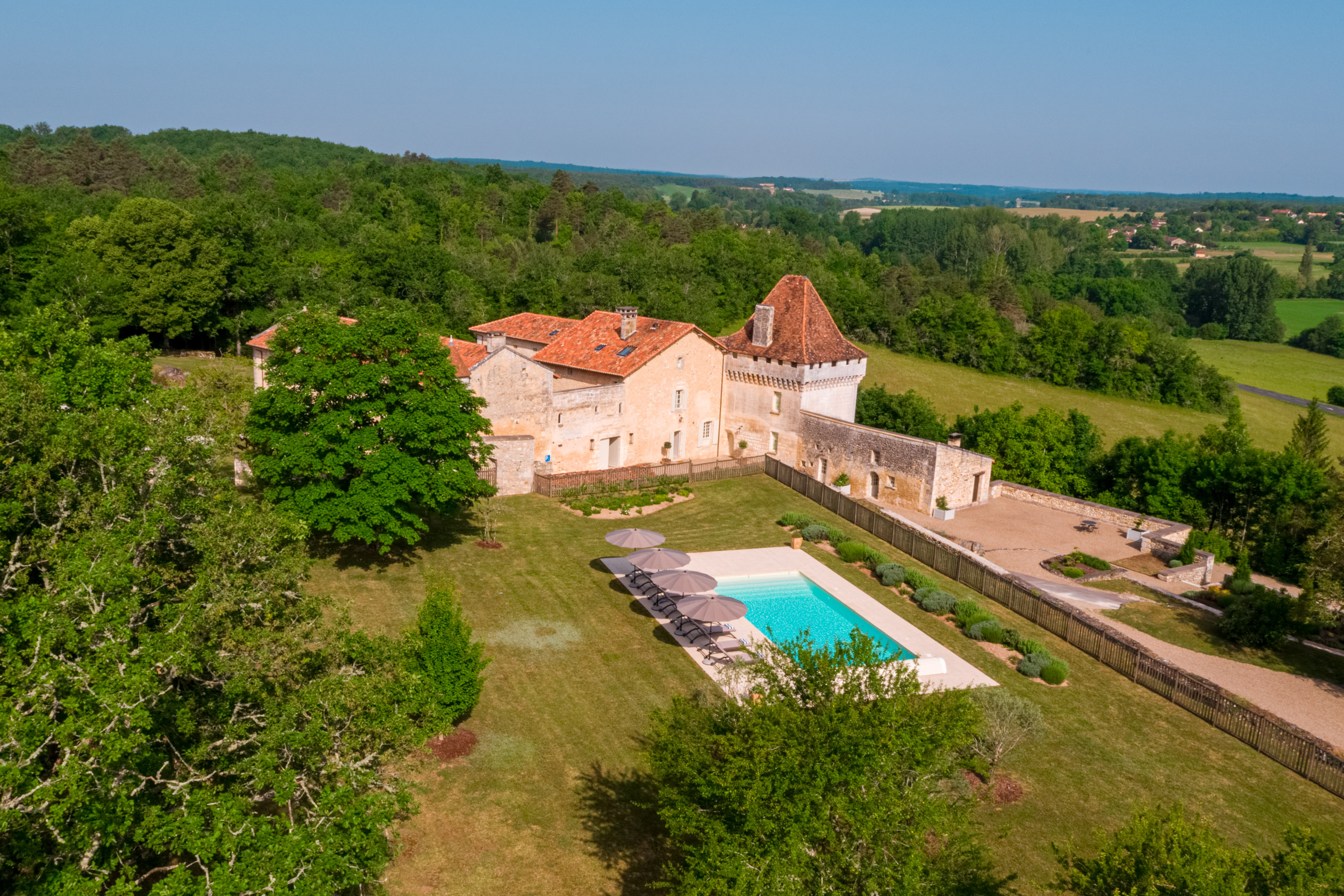 The properties and chateaus of the Domaine de Vieux-Mareuil will take you back in time: the Château de Chanet was built in the 15th century, the Commanderie de Fronsac is a former Templar house, the century-old Bagatelle villa and La Roussie, a former farmhouse; both reflect the history of the Dordogne.
PERIGORD VERT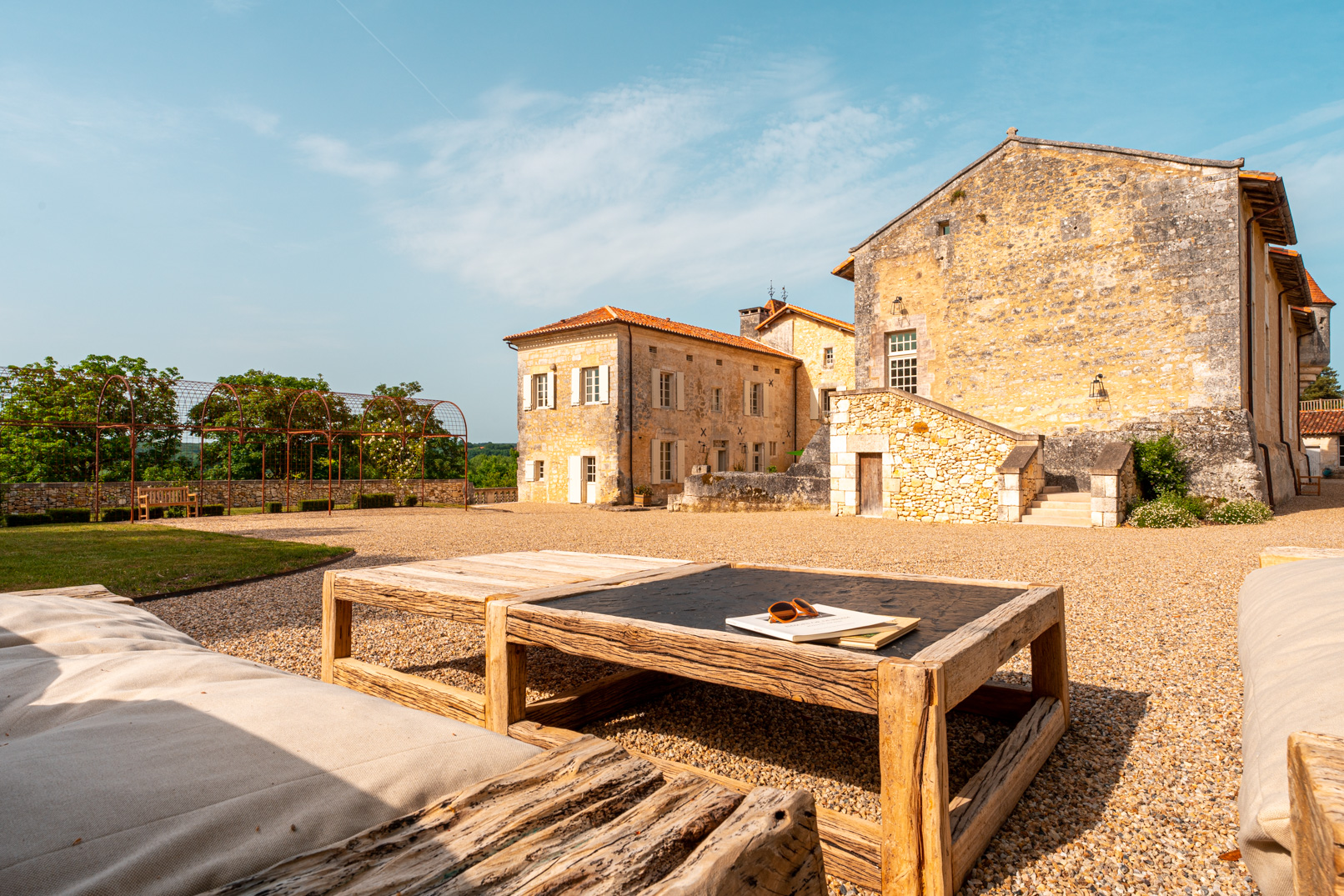 The region has plenty leisure activities available, including tree climbing, karting, horse riding, golf, canoeing… The magnificent Dordogne countryside is conducive to beautiful walks or hikes that cross vineyards, ancient quarries, and woodlands. They will lead you to hidden gems, beautiful houses, typical villages and spectacular views.
"Chateaus and estates for your seminars"